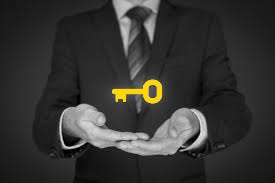 Baconian performs high level business investigations in order to bring you mission-critical intelligence for your business decisions:
Win contracts with higher margins
"We knew we would win this tender in Turkey, but thanks to Baconian, we priced just under the competitor. We won the bid of 91M$ with only a 0.6% mark down and a great margin".
Secretary General of a major industrial group.
Innovate with better chances of success
"We had been developing this innovative product for years. Our major clients were encouraging us but never buying. Baconian brought proof that our key clients had no plans to invest in it. This convinced us to stop our development efforts. We could transfer our R&D staff to other projects without any internal resistance".
CEO of a major automotive supplier.
Better negotiate acquisitions
"We were in discussion for acquiring a company. Baconian discovered that the target's price expectations were much lower than what we were expecting to pay. Baconian also uncovered a flaw in their Intellectual Property. Instead of spending a few hundred M$ buying it, we negociated a license agreement for only a few millions".
Acquisition VP of an electronics company.
Outsmart competition
"Baconian gave us 20 months warning that a competitor would drop a new version of its key product. We accelerated our own development".
VP Strategy, Aircraft manufacturer.
Win Litigations
"Baconian is by far the best consultant we have. We were successful in attacking a competitor's subsidies. As a result, regulation authorities reduced them by several hundred million dollars".
Senior VP, aerospace industry.
Open closed markets
"Approval of our leading drug had been blocked for 18 months in Poland. Lobbying the Health minister proved fruitless. Baconian discreetly discovered the blocking points. In 3 months, our lobbyists got the drug approved".
CEO major biotech company.