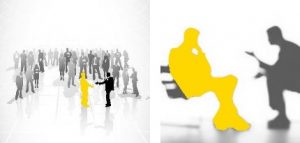 The Baconian Company has been in operation for over 25 years with a spotless track record.
We interview key people, in order to elicit strategic information from them. Our approach is legal, ethical and discreet. The client's name is never ever mentioned.
These people can be your:
Clients and prospects;
Competitors;
Suppliers and potential partners;
Takeover targets;
Regulators.
At all levels:
Wealthy individuals, Heirs to family fortunes;
Investors, Shareholders, Owners, Regulators, Politicians;
Top Management, Directors, VP's, CEOs, Presidents;
Middle management, skilled staff, scientists, salespeople, marketeers;
Workers, trainees, assistants and secretaries.
Our Ethical Rules are:
We adhere to the code of ethics of the Society of Competitive Intelligence Professionals;
We strictly adhere to the compliance requirements of our clients;
We want our investigators to feel comfortable in their roles. We want them to be proud of their work. This guarantees passion in execution and highest results. We regularly achieve what others do not even imagine is possible.