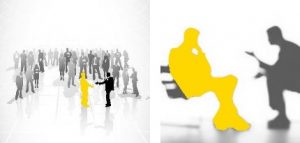 With over 25 years of experience and a flawless reputation, Baconian is dedicated to conducting legal, ethical, and discreet interviews with key people to extract strategic information for our clients. We never disclose our clients' names, ensuring complete confidentiality. Our interviews cover a wide range of individuals, including:
Clients and prospects;
Competitors;
Suppliers and potential partners;
Takeover targets;
Regulators.
Our interviews span all levels, from wealthy individuals and heirs to family fortunes, to investors, shareholders, owners, regulators, politicians, top management, directors, VPs, CEOs, presidents, middle management, skilled staff, scientists, salespeople, marketers, workers, trainees, assistants, and secretaries.
We follow the code of ethics of the Society of Competitive Intelligence Professionals and strictly adhere to our clients' compliance requirements. We believe in providing a comfortable and proud work environment for our investigators, resulting in a passionate execution and exceptional results. Our success rate is unmatched, and we consistently achieve outcomes that others never imagined possible.